Cosy and picturesque are the words that spring to mind when
we think of the Shireburn Arms, and on the day of our wedding fair in March the
cosy element was most welcome indeed!
We awoke to snow on the ground and decidedly chilly
temperatures but as we always do our research we know that the fabulously
efficient Ribble Valley Council always do everything they can to keep the roads
clear in the region. After a trouble-free journey we arrived at the Shireburn to the
delightful aroma of their breakfast menu and beaming smiles from Joanna, Robyn
and the award winning James' Places Dream Makers team.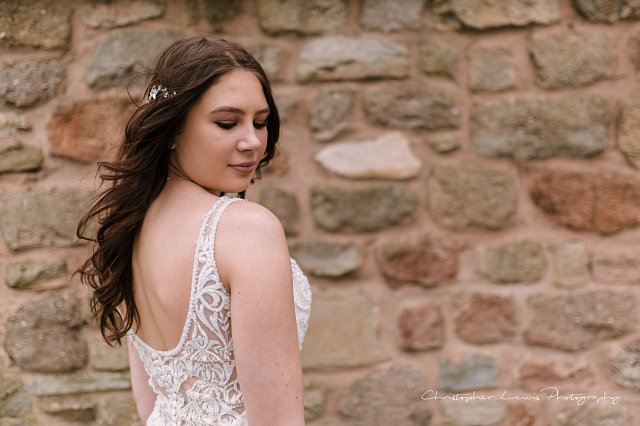 Christopher Lewis Photography joined us on the day, along
with his lovely wife and right-hand woman Victoria, and they took some time to
capture these beautiful images. Our model, Molly, braved the cold and
wore beautiful gowns from Amelia's Bridal and Foxglove Brides. Snow may
be a little inconvenient on your wedding day but if you're a winter bride just look at the shots you
can achieve if you're willing to ditch the coat for a few minutes and show the
world that you are FABULOUS, whatever the weather!
Special thanks to Stems Flowers and Victoria and Natalie
Flowers for dressing the room so beautifully.
https://www.facebook.com/EBellacakes/
https://www.facebook.com/christopherlewisphotography/
Rosa Clará by Amelia's Bridal https://www.facebook.com/amelias.bridal/
Pronovias by Foxglove Brides https://www.facebook.com/foxglovebrideswaltonledale/
https://www.facebook.com/victorianatalieflowers/
https://www.facebook.com/sfdblackburn/
https://www.facebook.com/shireburnarms/
Meet Christopher Lewis Photography, Amelia's, Foxglove Brides, Victoria & Natalie Flowers and the James' Places Dreamakers team on Sunday 22nd April at the Great Northern Wedding Show. Remember, entry is only free when you click and register before Saturday 21st April at 9pm. Click on the image below and pre-register now.